Home
WELCOME TO TAC AQUATICS
WHAT MAKES US DIFFERENT FROM OTHER SWIM SCHOOLS?
Trained Instructors

Our coaches are extremely knowledgeable and experienced with the technicalities of swimming and can deliver superior instruction for the improvement of each student's swimming ability.

Flexibility

Classes range from forty-five minutes to an hour. There are opportunities to make up missed classes in set time slots, whether it be at the current location or a different one.

Ratio

Ratios of one to three (1:3) one coach to three students, which ensures the proper environment for efficient development.

Excellent Facilities

All aquatic activity takes place in environments that meet Ontario's aquatic regulations. As a result, all of our facilities maintain superior cleanliness, safety, and supervision.

Individualized Feedback

All of our instructors are focused on developing each individual. Instructors genuinely want to see their students succeed.

Holistic Approach

We support swimmers in finding success in all areas of aquatics, whether their interest be competitive swimming, lifesaving sport, or further opportunities in lifeguarding and instructing.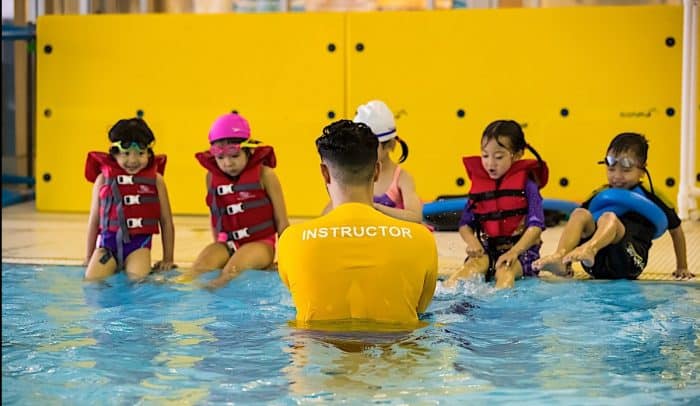 WHO ARE WE?
TAC Aquatics prides itself on the low-class ratios, flexibility, excellent instructors, providing various forms of feedback, and state-of-the-art facilities and equipment.